18 Day The Grand African Safari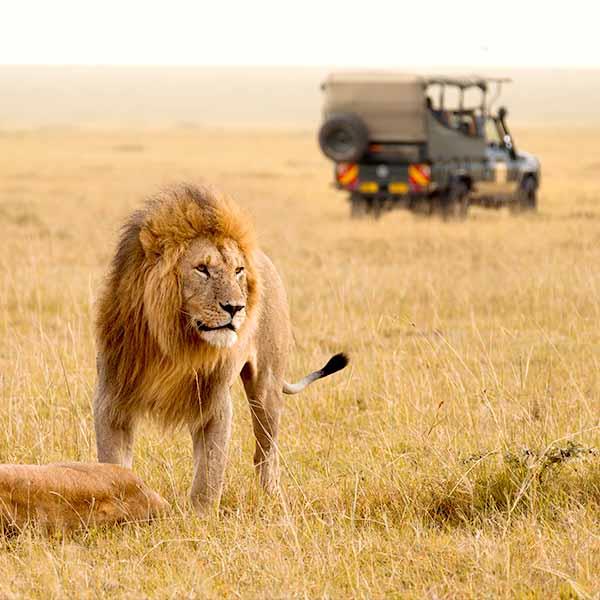 18 Day The Grand African Safari
This once-in-a-lifetime tour highlights the best of Kenya, Tanzania, Zambia, Botswana & South Africa. Meet the Big 5 in the world's best wildlife parks, feel the spray of the majestic Victoria Falls, waddle with penguins and explore Africa's finest cities by private guide.
Eastern Africa offers unrivaled panoramas which you'll explore in your own private 4x4 vehicle. You are met at the airport on arrival and transferred to your hotel
...

Kensington Tours – Experience The World, Your Way
Kensington Tours specializes in custom tours to over 90 countries worldwide. Our tailor-made journeys are carefully crafted to deliver a personalized adventure like no other. We build in extraordinary, enriching experiences and put the best private guides at your service. We do all this with award-winning attention to detail and unbeatable value for your travel dollar.
Expert Team with Deep Destina
...
Day
Destination
1
Nairobi
2
Nairobi To Masai Mara
3
Masai Mara
4
Masai Mara
5
Masai Mara To Isebania To Serengeti
6
Serengeti
7
Serengeti To Ngorongoro
8
Ngorongoro
9
Ngorongoro To Arusha To Nairobi
10
Nairobi To Livingstone
11
Livingstone
12
Livingstone To Chobe
13
Chobe
14
Chobe To Kasane To Johannesburg To Cape Town
15
Cape Town
16
Cape Town
17
Cape Town
18
Cape Town